After completing the flipbook, you can embed your work in other websites or blogs to share it with others. In case you want to show specific section or pages, it is inconvenient for readers to find those pages by themselves. To improve the reading experience, we support new function that allows you to specify the flipbook pages to start in embed mode! Let's see how it works.
Find "Share" in Flipbooks under Workspace, then go to the Embed page.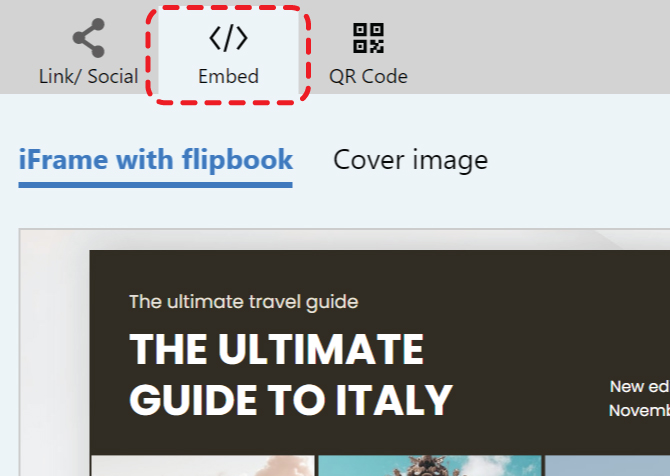 iFrame with flipbook
Select the "Start from page" below the preview.

The embed flipbook will directly start with the selected page.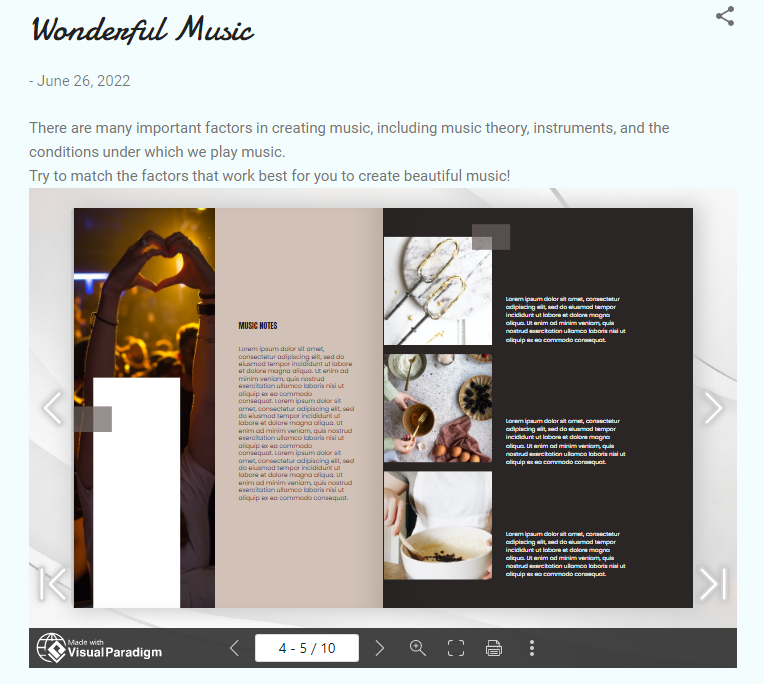 Cover image
Select the "Start from page" under Behavior.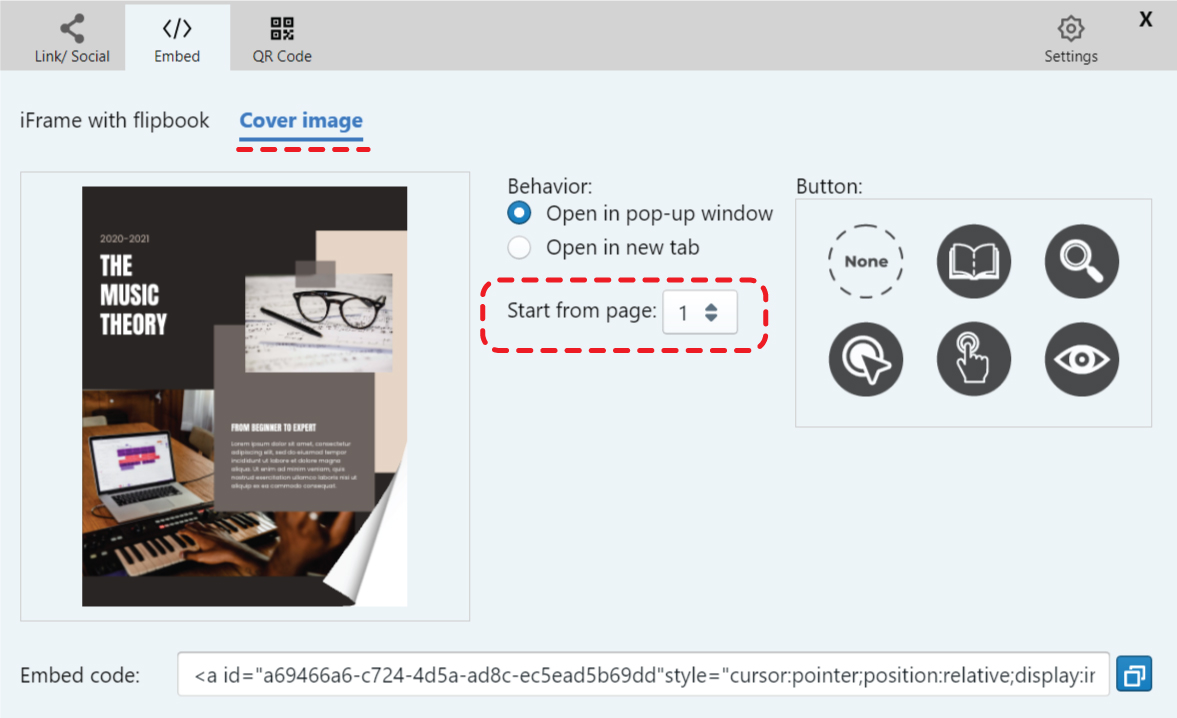 When we enter the page, we can see the flipbook showing with the cover page.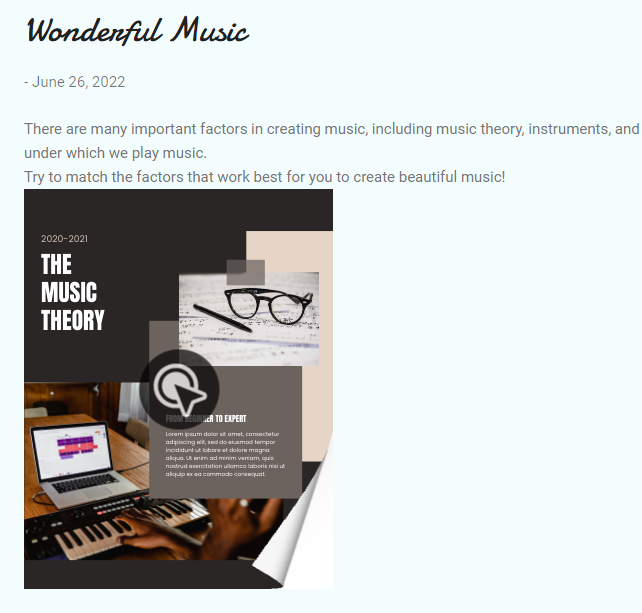 Once we click the flipbook, we will directly go to the selected page in the pop-up window/ new tab.