Co you know what is favicon? Favicon is the small icon using in place like browser tabs, browser history and toolbar apps. They are usually the brand logo, or topic related to the page.  VP Online support customizing the favicon of the flipbook viewer. In this article, we will show you how to do it!
Steps to set the background
Click setting under the Flipbook page.


Under Branding, we can find a part of Favicon, ensure it is turned on and upload your own logo by the Upload button below.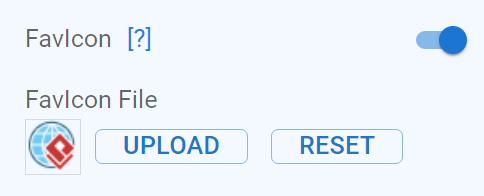 After saving the settings, we can notice that the favicon of the view in the top left of the browser has changed.